Have you ever heard of La Route du Rhum? If not, Google it right now because this is going to be the most exciting adventure this Autumn!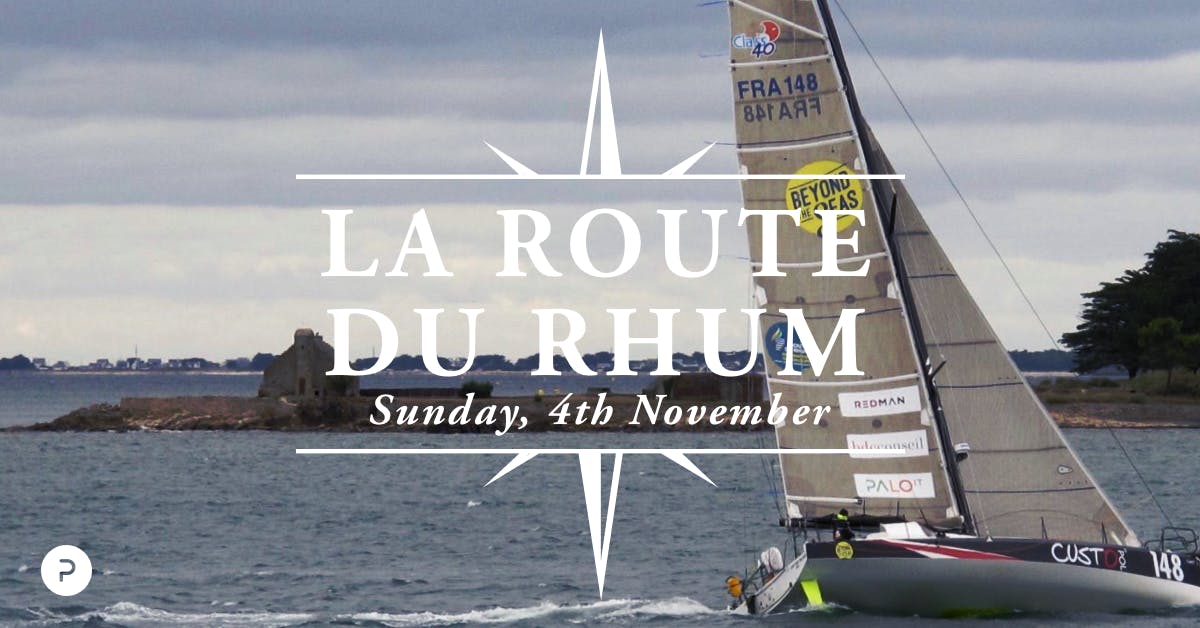 For the first time, PALO IT will take part in an international sporting event: the legendary Route du Rhum. We are talking about a transatlantic solo boat race between Saint-Malo, Brittany, and Pointe-à-Pitre, Guadeloupe. The route has never changed since its origins in 1978. Every 4 years in November, this race welcomes the most adventurous skippers from all around the globe to challenge their limits on physical endurance and human courage.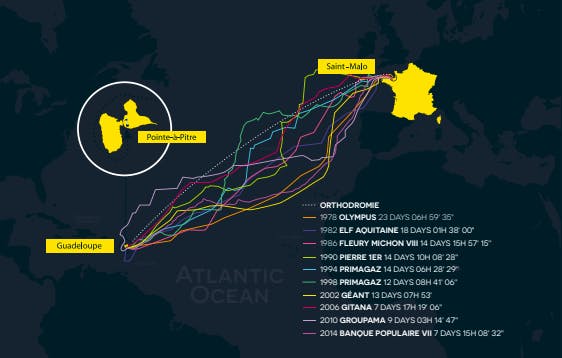 Ship's Ahoy!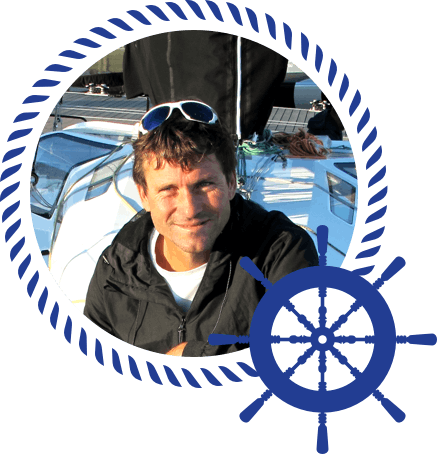 PALO IT will sponsor one of these wild sailors. His name is Antoine Carpentier and he is a tough cookie! Antoine has spent most of his life on the seas, where he built a rock-solid reputation. La Routedu Rhum will be his first time competing in a solo race. He will run on a Class40 (a monohull sailboat) called "Beyond The Seas". The competition will be extremely tight. 50 experienced sailors will strive for the victory. A lot of emotion and suspense expected!
Sea-proofed vision and values
We act with COURAGE
Taking part in this mythical race requires a great deal of courage and a little touch of madness. La Route du Rhum is a gruelling regatta. With determination, boldness, and mental strength, only the toughest of the sailors reach their goal. We believe Antoine is one of them.
We choose POSITIVITY
Antoine's journey to the starting line was full of mishaps. With the help of his friends and family, he convinced major sponsors, found a boat to race and started his physical preparation by himself. Like Palowans, Antoine dreams big and undertakes everything he can to make it happen.
We CARE about our world
Antoine will spotlight a unique positive initiative every day during the race. By doing so, he will offer media coverage to these change-makers. Making a positive impact is at the heart of everything Antoine and PALO IT do.
We SHARE, it's in our DNA
We also admire Antoine's endeavour to share his passion through coaching on Class40 and corporate sporty regattas. For him, sailing is a way of life and a wealth of knowledge for anyone willing to embark.
What's next? Awesomeness!
Get to know La Route du Rhum here: https://www.routedurhum.com/en
Follow Antoine on Facebook to know more about the preparation of his boat and his sea excursions.
Antoine was qualified for the race on September 6th. He is looking forward to starting the race on November 4th!
About Antoine Carpentier
Sailing since 5 years of age, Antoine became a professional skipper in 2004. Always in between competitions and training, the experienced sailor spends around 150 days on land, for his family and the preparation for new challenges. He made a name for himself taking part in numerous national races, especially multihull regattas. His most recent claim to fame was winning the Transat Jacques Vabre in November 2017, with his teammate Maxime Sorel. These achievements spurred him to engage in his first solo race: La Route du Rhum.
⛵️⛵️Let's wish Antoine fair winds!⛵️⛵️
Stay tuned on our PALO IT Facebook page. Last weekend, 11 lucky Palowans from PALO IT Paris had the chance to navigate together with Antoine on his boat: check our photo album here!