In early September, PALO IT participated in Startup Weekend Singapore 2019 as a way of giving back to the community, as well as to lend our support to all aspiring entrepreneurs in our ecosystem. This was also aligned to our value of "We Share, it's in our DNA" where we believe in the power of collaboration and leading by influence.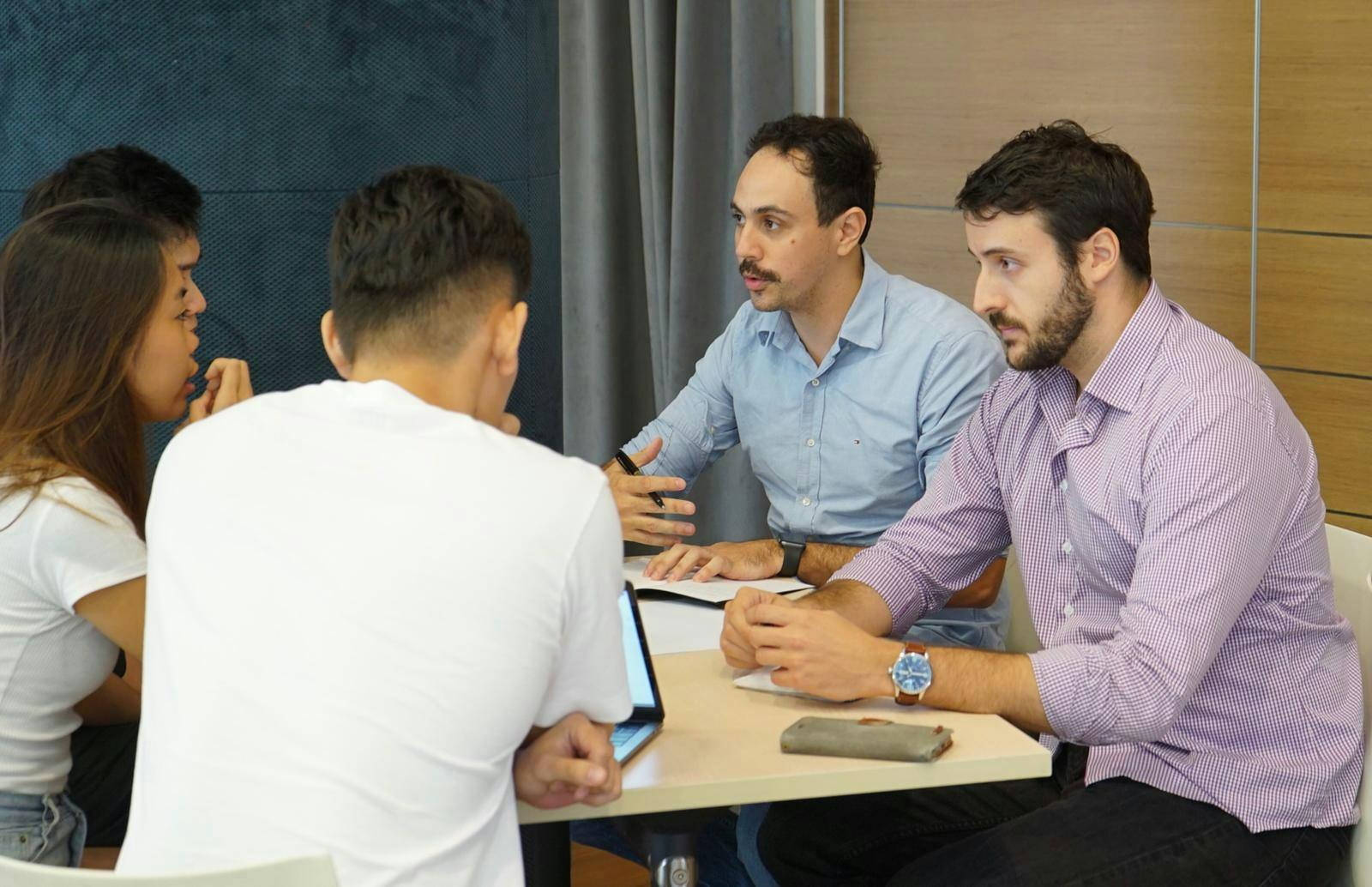 In this short recap, our Managing Director Vincent Desclaux and Design Lead Vini Mota shares about their interesting experiences as SWSG mentors in this pioneering hackathon celebrating innovation.
Tell us more about your capacity as mentors in SWSG.
We mentored 5 teams in total, each with varying ideas and fields of expertise including Travel, Security, and F&B. Each session lasted about 30 minutes, with most of the time spent on providing them with feedback, new perspectives, potential pitfalls, and pitch adjustments. 
As most of them concentrated heavily on their ideas and solutions, there were many times where we had to refocus their attention back to the question of "Why?" and help them reflect on their problem statements. We achieved this by sharing our experiences with similar products.
What were some of the most-asked questions and what advice did you give them?
1. How can I validate my idea and do people really need this?
Some ideas were more complex to test and prototype than others. We recommended the teams to do their market research first. We also realised that some teams postulated solutions to problems that don't exist or only exist because of a personal experience or need, so we tried to challenge them in a way to protect them from making mistakes as the cost to make such an idea happen might be unreasonable.
2. How do I make my product / idea unique?
Some teams were struggling to differentiate their product from existing products in the market. However, this was not a problem as long as their ideas maintained a fair competitive advantage. We kept challenging them with basic questions like "what" and "why" of the product, stimulating them to reposition their value proposition and finally find a sustainable competitive advantage.
3. What is the best way to pitch our idea to the judges?
Pitching their ideas to the judge was one of the most challenging parts of their journey, and the common recommendation from our side revolved around how to present and engage the audience. We advised teams regarding simplification of the overall idea, addressing the problem that they were trying to solve, and providing context to a viable solution that their product was supposed to offer.
What were some of the challenges you faced during the mentoring sessions?
We had to jump from one concept to another every half hour. It was context switching at its peak! We also only had a limited time to try to maximise the help and insights we were giving, while ensuring each member of the team had an opportunity to speak to prevent one from imposing his/her ideas on to the rest.
Afterword
Building strong innovation capabilities and solving problems through transformative concepts is what we do on a daily basis with more than 15 major clients. We have a team of experts that leverage design thinking, agile methodologies, and lean startup to translate any problem statement into a digital experience.